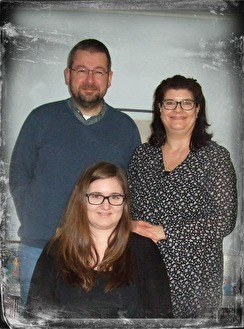 We are Geert, Marina and Yvonne Claassen. We bought the mansion in 2017 and run it as a B&B since Juli 15 2017. We moved here from Karlskrona where we lived for more than 12 years. Geert worked as a Product- & System manager at Ericsson, while Marina was a housewife for the most part. She worked parttime as a cleaning lady and has studied to become a cook. Yvonne started studying at the University of Winchester in September 2018 and has moved to a studentappartment over there although she will of course regulariy visit us at "home".
Originally we are from the Netherlands, but as you might have noticed we like it quite a bit in Sweden and enjoy the beautiful landscape of the Värmland county.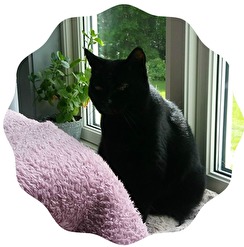 ""Miau! My name is Lita and I am the lady of this fine manor, even though my staff would like to let you know that they own the place and are in charge, but such is not the case of course.
I walk around my domain whereever I want and is it so that you have any cat allergies, then you can discuss this with my staff and they will see to it that I will keep away from you as much as possible."